Ultra Short-Term Mutual Fund Return Calculator
Calculating the mutual funds return over weekends has never been this easy. Calculate the total return you will receive by parking your funds just on weekends.
Total Return by the year end
₹1973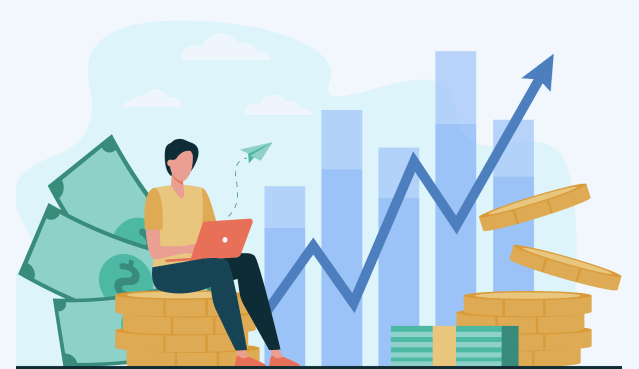 At Shootih, we endeavour to make your entire investment journey a fruitful one. That is why we bring you the "ultra-short term mutual fund return calculator" that provides you with the expected return you achieve by parking your fund over weekends. We hope this will help you make informed investment decisions.
What is Ultra Short-Term Mutual Fund Calculator
An ultra short term mutual fund calculator helps you calculate the estimated return you can avail by parking your funds over weekends. This means that the tool provides you with an expected return amount that you get when you invest in mutual funds on weekends.
How does a mutual fund total return calculator work?
Follow the below-given steps to use this Mutual Fund Investment Return Calculator –
Enter the amount you want to invest.
Select the time period for which you want to invest the amount.
Find the total return by the end of the year and the total amount that you will receive.
For example,
Let the amount you have invested is Rs.5,000,000. The time period for which the investment is made is 48 weekends.
Then, your total return will be calculated as follows –
5,000,000 * 96/356 (total number of weekends divided by the total number of days in the year) *6% (average annualized return) So, your total return by the end of the year = ₹78,904.109
And, your total value = ₹5,078,904.109
Advantages of using Shootih's Ultra Short Term Mutual Fund Calculator
Provides you with fairly accurate estimates of returns on your mutual fund investments for weekends
Saves your crucial business-building time by eliminating the need to do calculations manually.
Since it is an online tool, you can access it anytime you plan to invest your surplus fund, no matter whether it is amid a meeting with your financial advisors or at midnight.