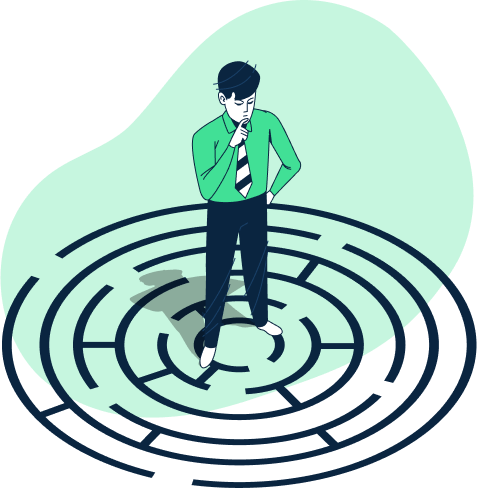 Problem
Ankit Upadhyay, Owner of Canopus Global, a Custom House Agent, used to have plenty of ideal cash in his company's bank account for days and months. But, Ankit lacked knowledge of investing this extra money. Also, he was primarily focused on growing the business rather than managing the company's cash flow.
As Ankit mentioned, "I didn't know where and how to invest the idle cash in the company's bank account. My main focus is to grow the company, And I never had my primary focus on managing the company's money. "
Solution:
With Shootih, Ankit is now able to track, manage and grow his wealth. Let's see how –
Let's see how?

Shootih aids with idle cash management –
With the help of Shootih, Ankit now gets regular updates whenever Canopous Global has extra cash in the company's bank account. This has helped him keep track of his cash flow without wasting his pivotal time.

Shootih offers AI-based recommendations to park idle cash –
Based on risk appetite, and the duration the funds are available for, the tool suggests investment opportunities to park the cash. This helps Ankit know where exactly he can invest the extra money and how he can manage it. This has helped Canopous global manage its idle cash efficiently and increase the company's profitability just by investing its idle cash.
With the help of Shootih, I am now able to manage my company's cash flow, and as a result, I am making more profit for my business. With Shootih, it takes me just 3 minutes to invest and 1 minute to redeem investments. In addition, I can track all of my company's liquidity on one single screen. Their tagline is apt - Track, Manage And Grow Your Business Wealth. With Shootih, I am not just able to grow my business wealth, but now I can easily track and manage it!
Ankit

Upadhyay CEO at

Canopus Global